If you've ever bought a mattress, you know the process can be dreadful, overwhelming, and downright scary (sticker shock, anyone?). Then you add your desire to go green and suddenly affordability and authenticity are hard to find. That's what the founders of Avocado Green Mattress realized when they started shopping. In 2016, Jeff and Alexandra D'Andrea wanted a green mattress—made from nontoxic, natural, and organic materials—that they could actually afford. Instead what they found were products being marketed as all-natural or nontoxic that were hardly so.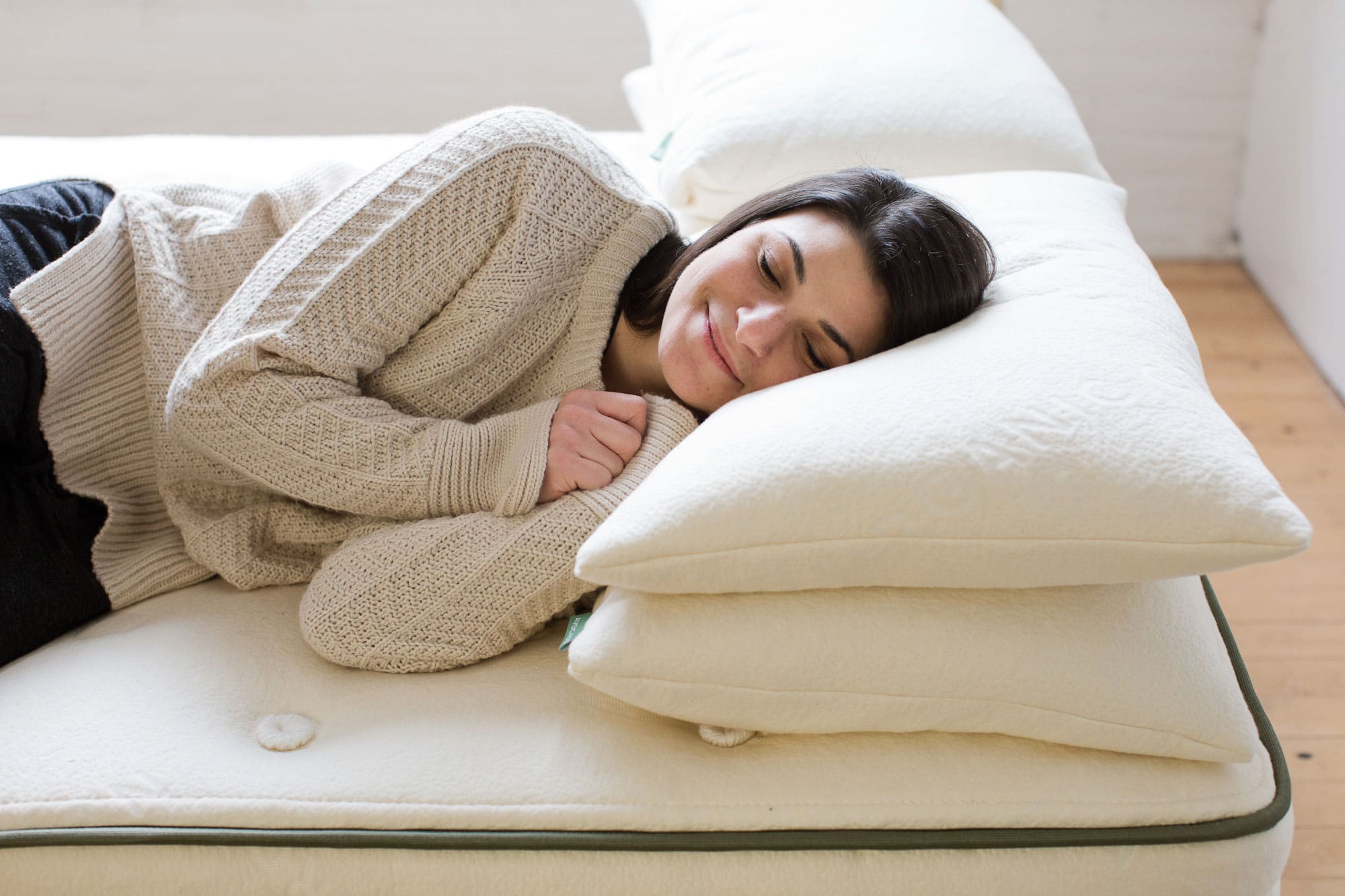 So they founded Avocado, where their green, eco-friendly mattresses designed in Hoboken, New Jersey, are handmade in California with the finest natural and organic materials. Avocado's mission is to deliver green mattresses that are better for your health—and the planet's—with a mantra for "natural, safe, and responsible" products, every one of which is GREENGUARD Gold Certified. Each mattress is made only once it's ordered, so inventory is never stockpiled or stored, allowing the company to reduce its carbon footprint, lower raw material waste, reduce inventory expenses, and provide more efficient shipping options. The result: the "freshest" possible product at more accessible price points.
Those favorable price points don't compromise quality or sustainability, however. Avocado mattresses are made with only eco-friendly and sustainable materials including 100% natural Dunlop latex rubber, pure Joma New Zealand wool, recycled-steel support coils, and premium GOTS-certified organic cotton. Avocado's latex mattresses last nearly twice as long most common mattresses (reducing waste) and nearly every component inside each mattress can be recycled—not to mention, most of the natural materials the company uses are biodegradable.
Honesty defines this company that believes natural materials are key to restful sleep and long-term health. Mattresses are a highly considered purchase, but somewhere in the process concerns about environmental impact and human health are lost. The passionate team behind Avocado believes it's important to drive change by opting for eco-friendly products that ultimately help protect the environment and promote a greener and more sustainable world.